Getting to Alzburg Resort
In 2.5 hours you can be out of the city and high in the mountains!
By Car
There are a few different routes you can take from Melbourne:
• Plenty Rd via Whittlesea and Yea
• Via the Hume Hwy to Tallarook and Yea
• Via the Maroondah Hwy to Yarra Glen and Yea
Travelling from the north, follow the Hume Highway south and take the Mansfield exit onto the Midland Hwy (B300). To get here via the most direct route using Google Maps and GPS, it is best to set your destination to Yea, then once you are in Yea set it for Mansfield.
Via the Yarra Valley
Meandering through the Yarra Valley and Dandenong Ranges to Mansfield will take you on one of Victoria's most scenic drives. Enjoy a relaxed driving experience along rolling country roads, through the vineyards and towns of the Yarra Valley and Healesville region. Visit cellar doors and sample award-winning wines and new varietals.
Mansfield is also easy to get to from interstate, and is just 45 minutes from the Hume Highway at Benalla. Driving times from capital cities:
• Melbourne: 2.5 hours
• Canberra: 5.5 hours
• Sydney: 7 hours
• Adelaide: 9 hours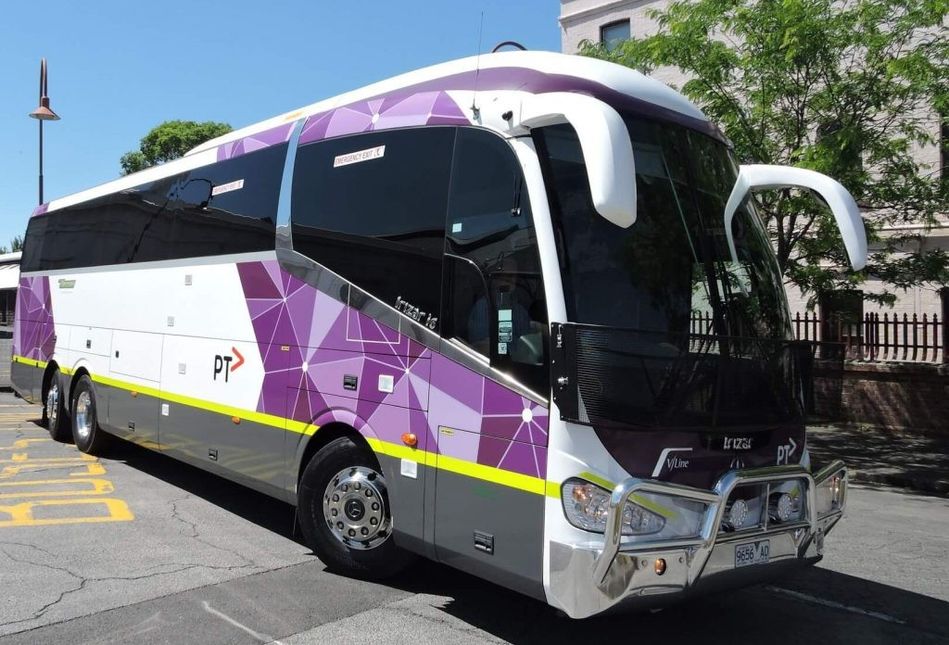 Public Transport
V/Line luxury coaches depart Melbourne from Southern Cross Station, transporting passengers to Mansfield. Please click on the link for timetables. For bookings and enquiries contact:
T: 1800 800 007
W: www.vline.com.au
By Air
Several helicopter charter companies offer transport to Mansfield in style whilst enjoying the sensational views over the High Country:
Microflite
Microflite prides itself on quality, offering first class terminal facilities, the latest aircraft and a professional team of staff. Take off from Microflite's exclusive helipad is centrally located, opposite the luxurious Southbank precinct and Crown Casino.
For further information and bookings, contact Microflite:
Ph: 03 8587 9700
Email: info@microflite.com.au Go to Microflite Site.
Heli Experiences
Charter a helicopter for 2, 4 or up to 9 passengers. All flights depart Essendon Airport and can land at the Mansfield Airport.
For further information and bookings, contact Heli Experiences:
Ph: 1300 550 131
Email: bookings@heliexperiences.com
Website: www.heliexperiences.com.au